Fostering community among colleagues, giving back to our University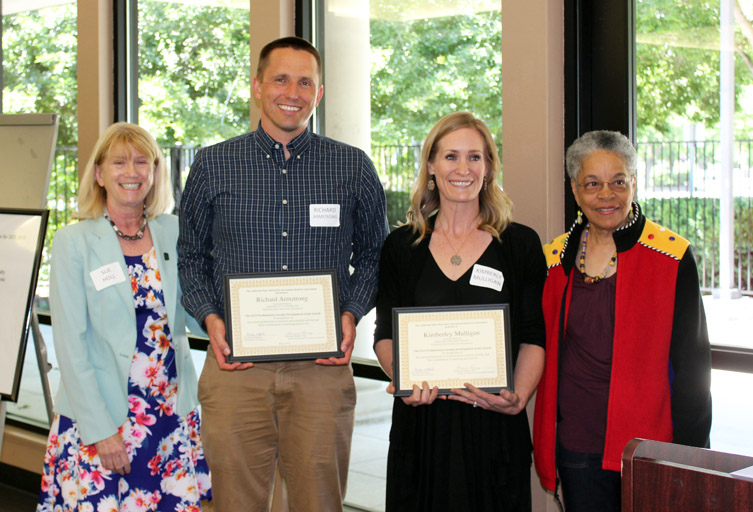 The primary purpose of the Retirees Association is to invigorate and sustain the sense of community established among colleagues during their careers at California State University, Sacramento.
In other words—to keep in touch, enjoy each other's company, and maintain our engagement with the University community. Another important purpose is raising funds to support campus activities.
During this challenging time the need is greater than ever, and we appreciate you considering how you can continue to support our University with a gift to the Retirees Association. 
The Retirees Association board has pledged a $1,000 donation to the Retirees Association, which will be unlocked when 10 people make a gift to any one of the Retirees Association funds on Give Sac State Day. Join us, and make your gift today!
The Retirees Association is committed to ongoing, annual support of:
The Retirees Association Scholarship, providing two $1,500 scholarships to children of current faculty and staff to earn their degrees from Sacramento State.

The Faculty Development Grant, providing two $500 grants to recognize untenured faculty and develop their promising Sacramento State careers.

A $500 donation to the University Staff Assembly to support their spring picnic.

Grants to a variety of Sacramento State programs, such as the ASI Food Bank, the Debate Program, Project Rebound, the Dreamer Resources Center, and many more—supporting activities for hundreds of students.
Donations can be made to Retirees Association for use in the coming year or to our endowment to provide sustainable support for the Association's ongoing campus programs.
When you give to the Retirees Association, you support our students, faculty, and campus programs. Because together, we all rise. 
---