Together, we can help students pursue their goals of higher education at Sacramento State.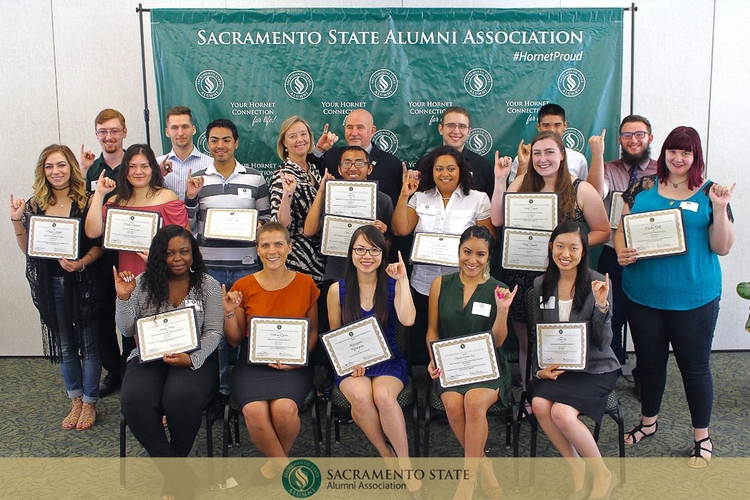 The Sacramento State Alumni Association is your Hornet Connection for life.  We provide the opportunity to develop professional networks, advance social interests, volunteer in the community, engage with students, continue your education and reconnect with your alma mater.
Your generous donation supports the Alumni Association scholarship program. These awards range in size from $500 to $3,000 for the academic year, and help Sacramento State students pursue their higher education dreams.
"College costs a great deal more than it used to. Scholarship support not only makes attending Sac State possible, it also helps to spare graduates from excessive and debilitating debt. Supporting the Alumni Association Scholarship Fund has and will continue to make a real difference in the lives of students."
-- Jennifer Barber, AVP Alumni Relations and Alumni Association
---